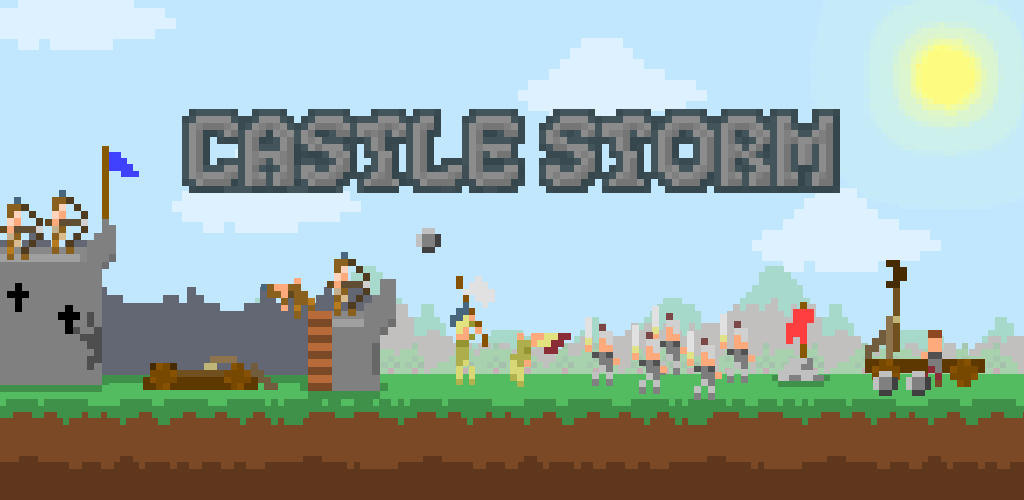 Castle Storm
Castle Storm is an attack and defense game about building up your own castle, training your troops, and sending them charging through the enemy to the opposing fort. From peasants to the noble lords, everybody is going to get smashed to bits. With friendly, pixel art graphics, simple to learn but slightly less simple to master game-play, plus loads of achievements to keep you busy.

Made for #lowresjam2016
Now on Android! The Android version is scalable to different screen resolutions. But the pixel height is still meant to be 64.
Also available on