Bloodgush
WARNING: Game contains excessive violence, gore and language. Now, if that doesn't convince you I don't know what will!
Game by:
Made for Retro 8-Bit Game Jam. The restrictions were 16 colours and only 256 sprites. The colours were the greatest challenge and took a lot of iteration before settling on a suitable and flexible palette. Most of the art is original save for the monsters which are from a game called LAB.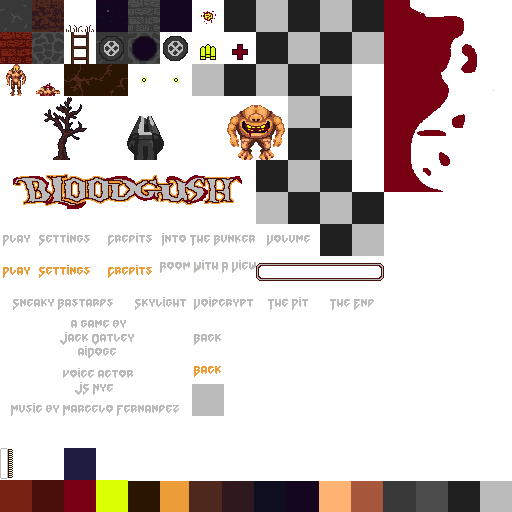 The game was primarily a test of a WebGL engine I've been working on, and it worked out rather well!